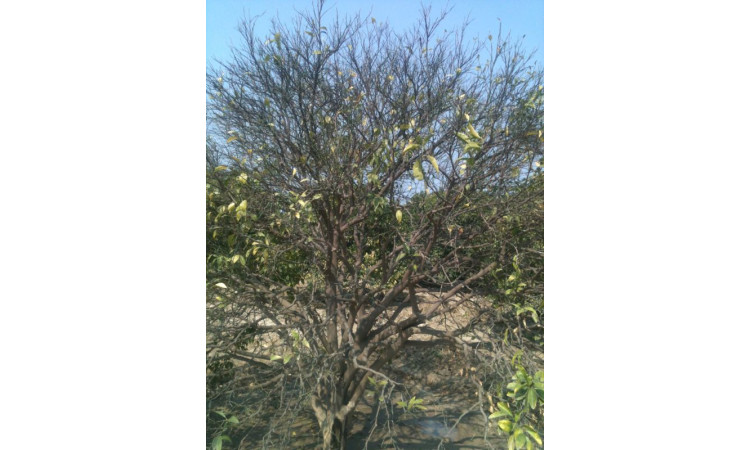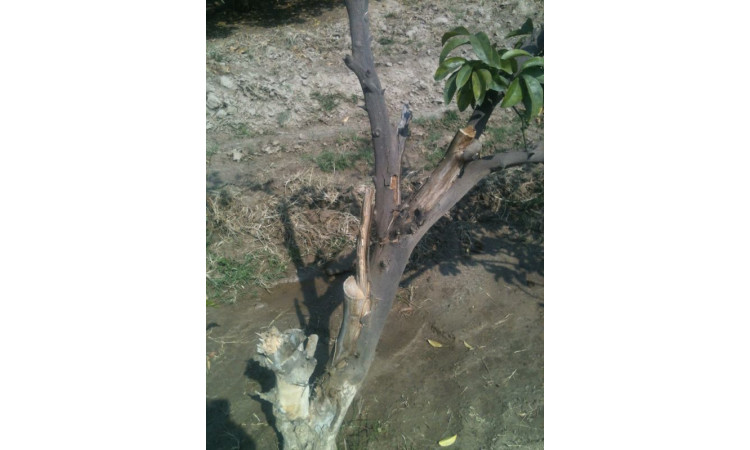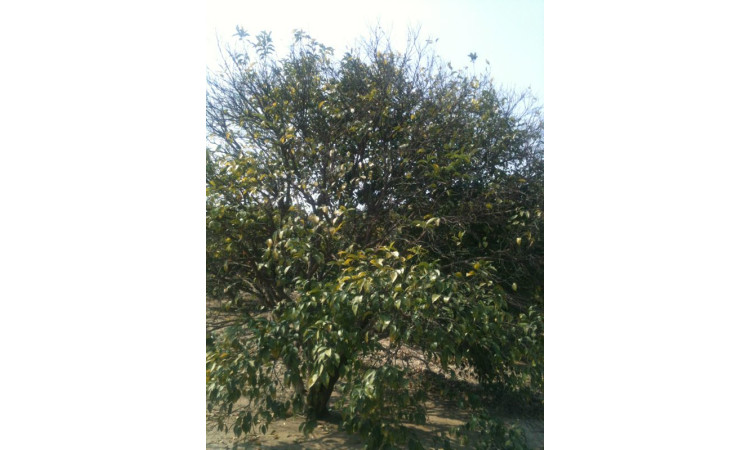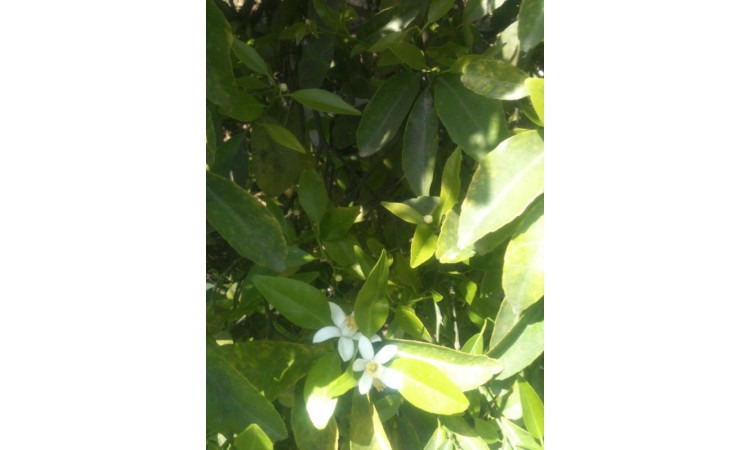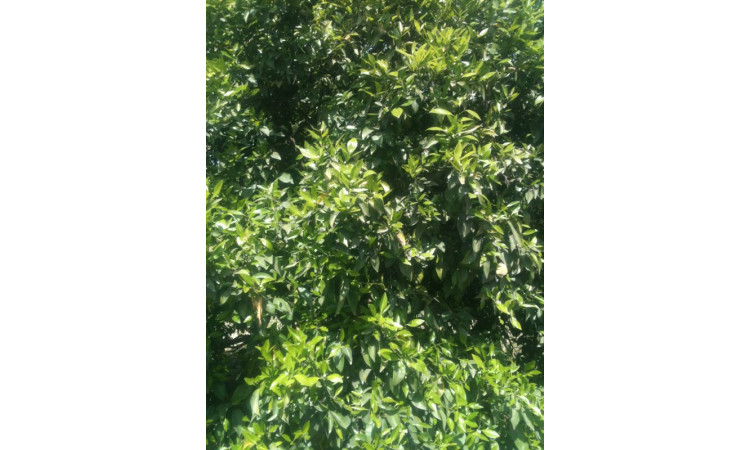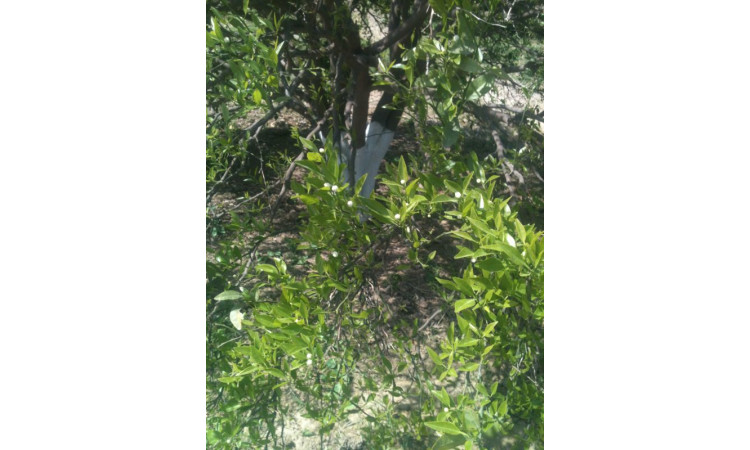 Didar Singh a progressive and educated farmer from village 5 -O near Lakhian in Sri Karanpur Tehsil of Sriganganagar district was desperate. His 5 bighas (3.125 acres) of kinnows was in steep decline, his income had shrunk from Rs 2.7 lacs ($4,500) in 2012 to just Rs 1.30 lacs ($2,170) in 2013. He was worried that in 2014, his income would be almost NIL and having tried most chemical pesticides and failed, he was seriously contemplating uprooting his orchard and going in for annual crops. From his experience he knew he could rely on Sequoia for good advice, and made a call for our help.
A survey of his orchard revealed a serious incidence of both Phytophthora and HLB. He was given a detailed briefing about the problem his orchard faced and the benefits our STEP SYSTEM could provide.With a relationship spanning over 3 decades, he unhesitatingly agreed to do whatever was required and carefully noted down the detailed instructions we provided.
The first treatment started on February 26th 2014, just before the onset of flowering. To his utter amazement, his orchard showed signs of quick recovery. Within 3 weeks the die back had stopped in its tracks and just below each dead twig were a multitude tiny green buds. A month later, the orchard had been transformed with large bright and healthy leaves heralding a new spring. His kinnow trees were full of fragrant, pristine white flowers, bringing a spring to his steps as well; he admitted he had never seen so many flowers before.
By the month of May, he reported not a single bald patch was to be seen in the foliage and his trees seemed as though they had never been affected by disease. When we visited his orchard by the end of May, we found his report was correct, fruit formation was vigourous and even the small fruit were shiny compared to neighbouring orchards raised conventionally.
By end July, Didar Singh called again, he had been offered Rs 4.10 lacs ($ 6850) for his orchard, an amount he could not have imagined a few short months earlier. Now he employs the STEP System for ever crop he grows, whether it is guar, sugarcane or cotton and never tires in recommending this new system to his friends.